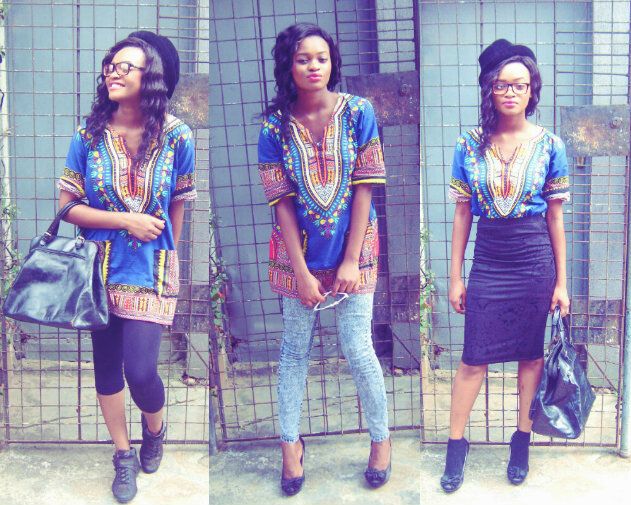 This post is inspired ironically by a friend who is of the opinion that the days of dashiki have come and gone -in her own words.
Of course I didn't agree with her. Fine,you think it's out of date now but you can't seriously expect me to ditch my dashiki because of your opinion. I don't think what I wear should be defined by what others think.
So,out of all the orthodox (and orthodox) ways of wearing the dashiki,these are my favs.